If you are thinking about going cruising then this is the book for you!
"Tells it as it really is! The boats, equipment and the cruising grounds!"
"A fund of useful information"
"All you need to know about the RED SEA!"
"The most detailed account of the PANAMA CANAL."
"FASCINATING LOG BOOK OF A TRANSIT OF THE FRENCH CANALS FROM THE ENGLISH CHANNEL TO THE MEDITERRANEAN AND THE CANAL DU MIDI."
"one persons personal log of an Atlantic crossing"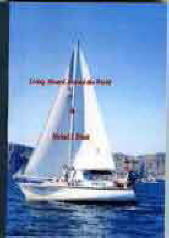 1.

Which Boat and what equipment?
2.

The canal route to the sun.
3.

The sea route to the sun.
4.

Cruising the Mediterranean
6.

Cruising the Caribbean
.
8.

The Canal and into the Pacific
10.

Tahiti to New Zealand
12.

The Great Barrier Reef
14.

Tragedy in the Red Sea
.
Get the Book Now!